Staff Profile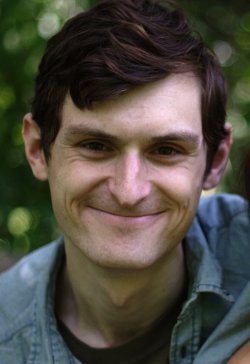 Dr Martin Smith,
SFHEA
Telephone: +44 (0) 191 33 42320
Room number: ES313
Contact Dr Martin Smith (email at martin.smith@durham.ac.uk)
Biography
2015—present: Assistant Professor in Palaeontology, Durham University
2012—2015: Junior Research Fellow, Clare College, University of Cambridge
2012: PhD, University of Toronto
2008: MA & MSc, Sidney Sussex College, University of Cambridge
Research interests
I am interested in the origins of the modern animal groups. My work includes the study of unusual organisms from Burgess Shale-type deposits and their microscopic counterparts, the Small Carbonaceous Fossils. I also have an interest in the preservation of these remarkable fossils, and the mathematical techniques used to reconstruct evolutionary history from palaeontological evidence.
Research opportunities
Fully funded postdoctoral opportunities will soon be available through a Leverhulme Trust grant.
I am currently inviting proposals for postgraduate research projects in palaeobiology and phylogenetic methods (Masters by Research or PhD). Please get in touch for more information.
Undergraduate research projects are also available for Durham and non-Durham students. Palaeontological Association bursaries may be of interest to potential applicants.
Online profiles
Research Groups
Department of Earth Sciences
Climate, Environment, and Resources
Teaching Areas
Palaeobiology

Understanding Earth Sciences

Fieldwork (Geological)
Sedimentary Environments and Palaeoecology
Selected Publications
Journal Article
Media Contacts
Available for media contact about:
Earth Sciences: Palaeontology
Ecosystems: Palaeoecosystems
The Earth: Animals: Palaeobiology
The Earth: Plants: Palaeobotanny
Supervises
Selected Grants
2020: A fizzle or a bang: How fast was the Cambrian 'explosion'? (£365499.00 from Leverhulme Trust)